Home Loans

Turn a house into a home
Purchasing a new home is an exciting undertaking, but sometimes the experience can seem overwhelming. That's why having the residential lending team at INTRUST Bank to guide you through the financing can be so helpful. Our expertise, coupled with our resources, can simplify the process for you from pre-qualification to loan closing. With us by your side, you can relax and concentrate on moving in to the home of your dreams.
Loan Programs

Fixed Rate Loans
Predictable, non-variable mortgage payments
Might be right for you if you plan to be in your home for a while
Adjustable Rate Loans (ARMs)
Generally offer an initial rate that is lower than a fixed rate loan
After an initial fixed rate period (3, 5 or 7 years), the interest rate is subject to annual adjustments based on the movement of a specific index. The adjustment is not to exceed 5 percent as part of the initial adjustment, 2 percent annually after that, and 5 or 6 percent over the life of the loan, depending upon the loan program.
Your monthly payment changes as the rate changes annually.
May be right for you if you need the lowest possible initial payments or if you don't plan to keep your home for more than a few years.
Loan program details

Rate Type

May be right for you if:

Features
Conventional Loan


Fixed or ARM

You plan to put down at least 5%

Borrow up to $548,250
Allows for a gift from a family member for down payment

Home Possible or HomeReady®
Fixed

Your income does not exceed the program limits
You plan to put down at least 3%

Borrow up to $548,250
Allows for a gift from a family member for down payment

Jumbo Loan

Fixed or ARM


You need to borrow more than $548,250
You plan to put down at least 20%

Borrow between $548,251 and $2 million
Federal Housing Administration (FHA)
Fixed

You plan to put down at least 3.5%
Your income exceeds the limits for a 3% conventional loan

Allows for a gift from a family member for down payment
Veterans Affairs (VA)
Fixed
You are a qualified veteran borrower

VA funding fee waived for disabled veterans
Zero down payment required
No monthly mortgage insurance
Rates and Terms

| Loan Type | Rate | APR | Assumptions | Monthly Payment | Final Payment |
| --- | --- | --- | --- | --- | --- |
| Conventional 30 Year Fixed Rate | 3.125% | 3.184% | Assumptions | $685.40 | $685.85 |
| Conventional 15 Year Fixed Rate | 2.375% | 2.477% | Assumptions | $1,057.47 | $1,058.19 |
| Conventional 10 Year Fixed Rate | 2.500% | 2.651% | Assumptions | $1,508.32 | $1,508.09 |
| FHA 30 Year Fixed Rate | 2.500% | 3.523% | Assumptions | $820.09 | $817.27 |
| VA 30 Year Fixed Rate | 2.625% | 2.799% | Assumptions | $738.51 | $741.11 |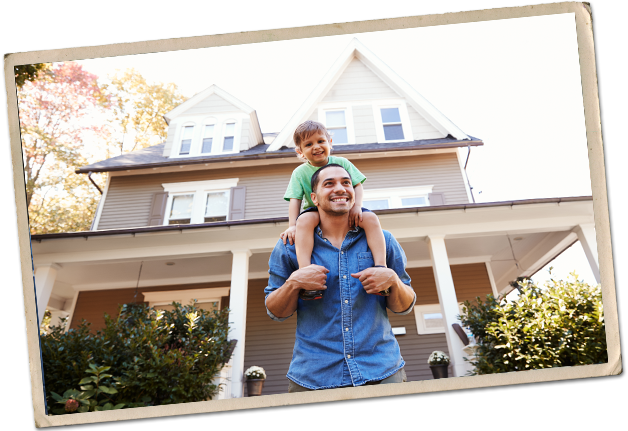 Mortgage Experts
Let us help guide you

Our team of experienced mortgage experts will help guide you through the process of purchasing a new home or refinancing your current mortgage. Learn more about each of our experts as well as their skills and experience.
View Experts
Calculators

---
These calculators are provided for your convenience. The accuracy of the calculation is not guaranteed. It is not intended as an advertisement, a disclosure statement under any consumer law, or an offer of tax, legal, financial or investment advice, and the calculator is not guaranteed to be applicable to your circumstances. It is not a guarantee of the availability of any particular loan product or interest rate, or an offer to make a loan.
Frequently Asked Questions

Do I need a fixed rate or an adjustable rate?
Answer: A fixed-rate loan has an interest rate that remains the same over the life of the loan, which makes the loan principal and interest payment the same every month. Adjustable-rate loans, although they tend to provide a lower interest rate, come with more risk than a fixed-rate because the interest rate is subject to change over the life of the loan. Consider whether your budget can handle an increase in the loan payment over time; also take into consideration the length of time you plan to remain in the property.
Can I finance my rental property?
Answer: Yes, you can. The interest rate may be higher than a loan for a primary residence.
Answer: There could be many benefits to a refinance of a loan. Refinances help re-structure the debt by either reducing the interest rate or the term of the loan, which can help save money over the life of the loan. A refinance can also convert an adjustable-rate loan to a fixed rate. Calculate how much you would save each month by refinancing to help see if it makes sense to refinance.
Answer: Points are a one-time fee that a borrower pays to lower the interest rate. One point equals one percent of your loan amount.
What is the difference between interest rate and APR?
Answer: The interest rate is the contract rate of the loan, and essentially what it will cost you to borrow the money. The APR is the total cost over the life of the loan, including other fees paid.
How is my interest rate determined?
Answer: Rates are based on a variety of factors such as the loan purpose, your credit history and ability to repay, the value of the collateral, and the loan amount, to name a few.
Is the interest I pay on the loan tax-deductible?
Answer: Your tax situation is unique. Please consult a tax adviser to assess your individual situation.
What are the closing costs?
Answer: Closing costs are items paid in connection with the settlement of your loan, including any appraisal fees, title insurance fees, pre-paid interest, and documentation fees. These costs will vary from loan to loan, depending on the loan type chosen, property location, and other factors. You will receive an estimate of your closing costs prior to closing in order for you to review and decide whether to proceed with the transaction.
What is mortgage insurance (also known as PMI)?
Answer: Private Mortgage Insurance (PMI) is a type of insurance product that is protection for the lender against a lost which can occur if a borrower defaults on the loan. PMI is typically required on a purchase transaction when the borrower has less than a 20% down payment, or a refinance transaction when the borrower has less than 20% equity in the property being refinanced. The cost of the mortgage insurance is usually added to the monthly mortgage payment.
What factors are considered in making the loan decision?
Answer: The main factors we examine are your credit history, the property value, and your debt-to-income ratio.
Do I need a down payment?
Answer: Traditionally, a down payment is needed on a purchase transaction, unless it is a loan product that allows for 0% down. The amount of downpayment required will vary depending on a variety of factors, and can also affect the interest rate you receive, and whether PMI will be required.
What documents will I have to provide?
Answer: Documents required for each transaction are proof of income and assets, which usually include copies of W-2 statements or full tax returns, recent pay stubs, and account statements. Whether more documentation will be needed varies with every transaction.
How long will it take to process my loan?
Answer: Depending on how busy the lender is, it can take up to 45 or 60 days. Providing requested documents as soon as possible to the lender may help speed up the process. Make sure any job change, change in salary, or new debt is reported to your lender as soon as possible, as these changes can cause delays in the process.
Contact Us

Have questions or want to get started? Give us a call at the number below and we'll be happy to help.